FIBER FORMING - WINDERS
Winding Machines: About one meter above the ground floor is the center of the collet of the winding machine. The rotation of the collet onto which the strands are wound is solely responsible for the attenuation of the filaments from the bushing. The collets are so designed that surface fingers can slightly expand from centrifugal forces or from other means and tightly hold the paper or plastic tubes in place during winding and then relax when the collet stops for ease of product removal. There are two types of winding machines:
1) Cake winders - uses a rotating brass spiral wire to flick the strand rapidly sideways in a zigzag fashion and thus cause the strand to be deposited on the collet at a small angle to the circumference. This is necessary in-order to enable the "cake" to be unwound in subsequent processing. In some winders the spiral assembly traverses slowly back and forth to spread the fibers across most of the paper or plastic tube. In other winders the collet traverses back and forth for the same purpose. The traversing collet has the advantage of not changing the strand angle very much. This is a benefit for most split strand products. GSI produces a single collet winder of this type.
2) Direct winders – uses a special plastic strand guide to precisely lay the strand on the rotating package surface. The strand guide is connected to a scroll cam, which moves in an exact ratio to the rotating collet. Understanding of the proper wind ratio is very important when designing the package construction for different end uses and different Tex. The GSI manual direct winder moves the collet away from the strand guide as the diameter increases and maintains a constant strand angle.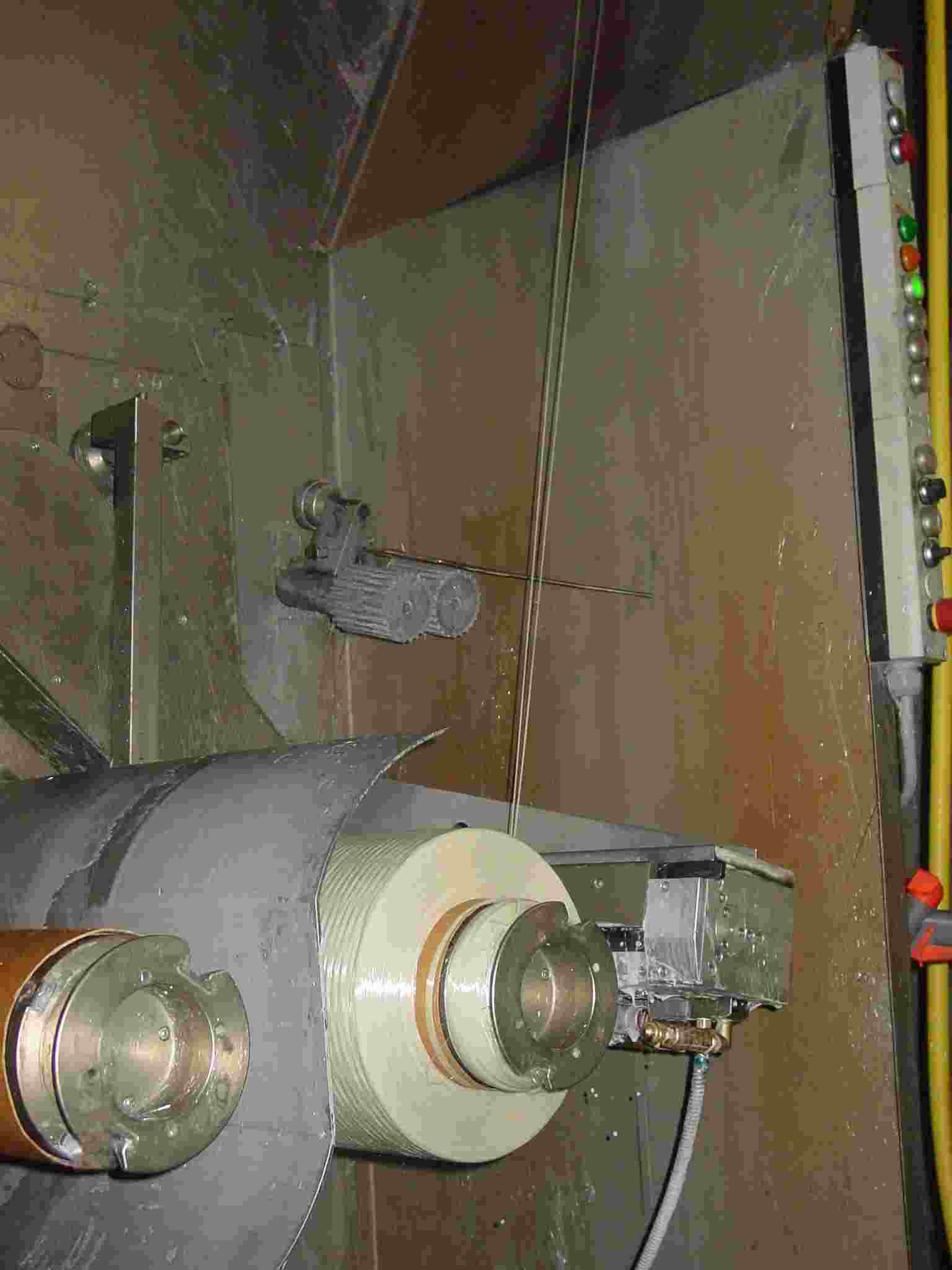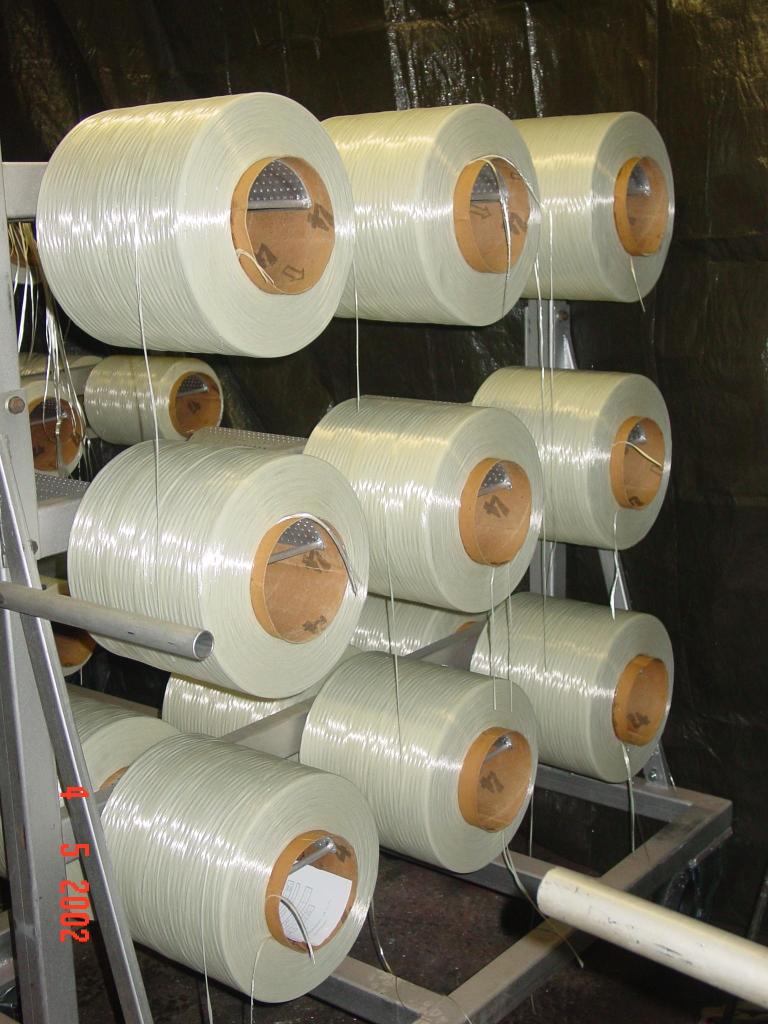 AUTOMATIC DIRECT ROVING WINDER FORMING PACKAGES on oven cart